50% of people suffering from a chronic illness do not take their medication as prescribed.
Source (World Health Organization)
The Hailie® solution addresses avoidable healthcare costs by engaging patients in their chronic disease management with medication reminders and adherence analysis.
Proven Method
Clinical studies show patients using the Hailie® solution for asthma management increases adherence to controller medications resulting in:
45%
Reduction in rescue inhaler use in children
60%
Reduction in severe exacerbations in adults
39%
Reduction in oral steroid medication usage in children
Improved adherence leads to improved health outcomes.
Take a look at the 95 publications using the Hailie® solution in our clinical studies section.
The Hailie® solution addresses two key problems.
Adherence
Improving adherence in those patients who misuse or confuse their inhaler medications.
Data
Replacing inaccurate patient-reported data with objective metrics to direct healthcare professionals in the individualized care approach.
Insights
Gain access to invaluable medication usage data to better help your patients.
Patient Centered
Provide individualized care to your patients.
Technology
Stay at the forefront of healthcare technology.
Learn more about the Hailie® Solution
Receive more information about how Hailie® can help your practice.
The Solution for Patients
The Hailie® sensor easily attaches to your patient's inhaler without interfering with normal inhaler use. The Hailie® app tracks inhaler use and sends reminders with every missed dose. The Hailie® app also allows patients to share adherence reports directly with you.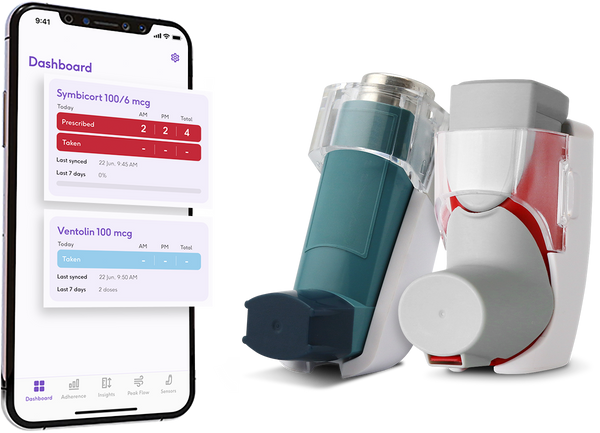 Recommend Hailie® to your Patients
1
Direct Patients to hailie.com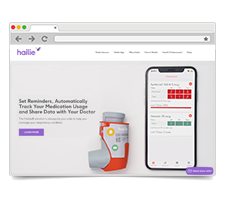 Patients can subscribe the Hailie® solution directly from our website.
2
Sync to the Hailie® app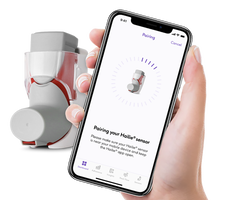 After attaching the Hailie® sensor to their inhaler, patients download and sync to the Hailie® app.
3
Start Tracking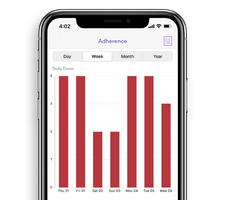 The Hailie® solution tracks inhaler usage.
4
Patients Share Data with you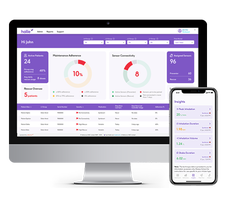 Patients' data is shared on an easy to navigate healthcare provider portal.
Hailie® is there for you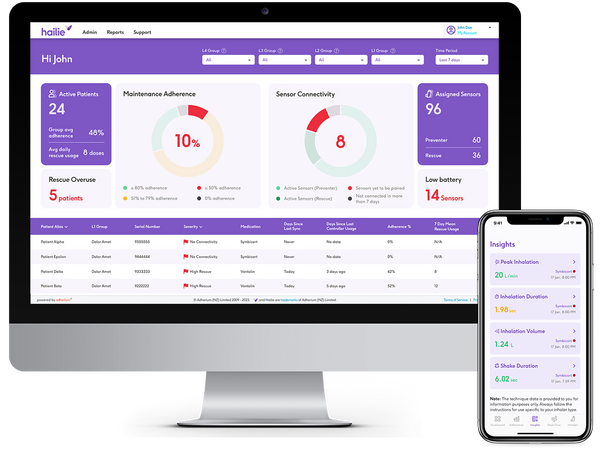 Clinical Tools
Easily identify patients who may require additional support with their inhaler medications.
Identify changes in controller medication adherence and rescue inhaler use.
Gain unique insights into how your patients take their inhaler medication.
Hailie® sensors are compatible with Symbicort® HFA, Ventolin® HFA, Advair® HFA, Flovent® HFA, ProAir® HFA, Bevespi Aerosphere®, Symbicort® Turbuhaler®, Bricanyl® Turbuhaler®, Advair® Diskus®, Flovent® Diskus®, and Handihaler® medications.
We are continuously adding our medication adherence solutions. If your patients use other medication please send us an email at support@hailie.com
The performance of the Hailie® sensors has been independently verified with an accuracy detection of over 99% making it a reliable measure of inhaler use.
* Sutherland G, Wilson D, Cho M. Track and Remind: Can Connected Devices Improve Patient Medication Adherence? RDD Europe. 2017; 1: p. 65-76.
Get Hailie® for Your Practice
Informed, data-driven care to increase your patient's adherence is the next evolution in healthcare.
The Hailie® solution brings this philosophy to asthma and COPD treatment, to help your patients stay healthier longer.
Clinical Publications
Below is a selection of independent peer-reviewed clinical publications: